Recorded in 1997, this CD contains 17 tracks of a cappella music from mostly the 17th and 18th centuries.  The CD includes works by Thomas Tallis, Palestrina, Gastoldi, Ferrabosco, de Victoria and Weelkes.
Total playing time: 42 minutes 17 seconds
Cover Art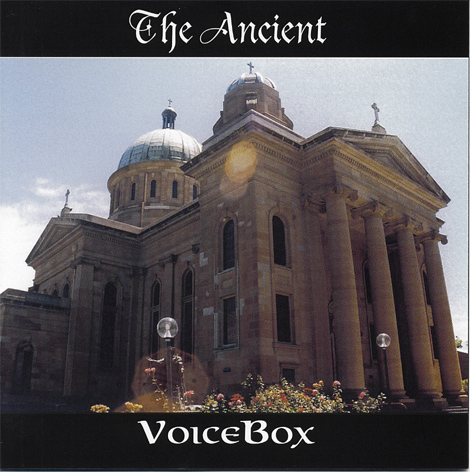 Full Track Listing
Laudate Dominum  -  Gregorian Chant

Pastime with Good Company

Gush Forth My Tears

Tanzen und Springen

Though my Carriage Be But Careless

In Dulci Jubilo

Fuerunt Mihi Lacrimae

Ding Dong Merrily on High

Ecce Nunc Benedicite

O Regem Caeli

The Lamentations of Jeremiah  -  Part II

De Lamentatione Jeremiae

Ghimel, Migravit juda

Daleth, Omnes Persecutores

He, Facti sunt
- Indicates there is an MP3 file available for listening to.  Right click on the icon and select 'Open' or 'Save Target As...' to listen to it.  For further information on recordings available on this web site, refer to the Recordings page.
Pricing
AU$ 15 per CD - excludes postage
AU$ 12 per CD if purchasing 10 or more in one order - excludes postage
Australia Wide Postal Charges
AU$ 5 postage Australia Wide for the first CD
AU$ 1 postage Australia Wide for each additional CD
World Wide Postal Charges
Make us an offer!  If you are interested, we can get you a quote from our friends at Australia Post